StradaleAuto.com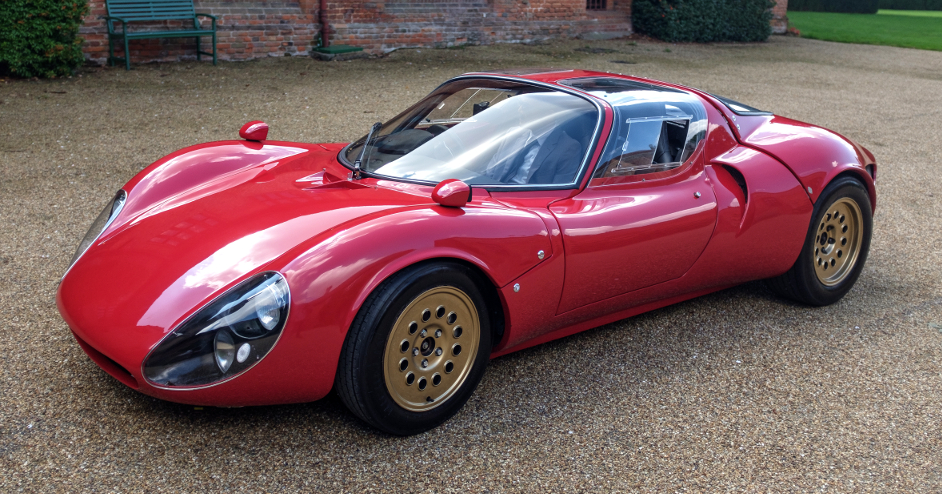 The Alfa Romeo 33 Stradale, designed by Franco Scaglione, is arguably one of the most beautiful cars ever made and one of the rarest too, since the Italian carmaker only built 18 road-going versions of the Tipo 33 racer. Of these, fewer than 10 are known to exist today, so as you can imagine it's quite a trophy in the world of classic car collectors, and is completely unobtainable to all but the luckiest multi-millionaires.
This is a bespoke replica of the Stradale, featuring a body made from direct moulds of the original car, along with a modern performance drivetrain and twenty-first century safety gear.
Built in an attempt by Alfa to make some of its racing technology available to the public, the Stradale was the most expensive automobile for sale to the public in 1968 at US$17'000 (when the average cost of a new car in 1968 was $2'822). In the same year, in Italy, the retail price for a 33 Stradale was 9'750'000 lire. Just to make a comparison, the Lamborghini Miura was sold for 7'700'000 lire, while the average worker's wage was about 150'000 lire. The remaining examples of the Stradale are hardly ever traded; thus their value is very hard to estimate. At the 2015 Detroit Auto Show, while presenting the Alfa 4C Spider, Alfa's Head of North America estimated the current market value of the car at "well over $10 million".
In 1968 it was the fastest commercially available car over a standing kilometre with a time of 24.0 seconds. Similar performance cars at that time (Lamborghini Miura, Ferrari Daytona and Maserati Ghibli) were all using twice the Stradale`s cylinder capacity.
This is a one-off prototype of the car that may be produced commercially in the future. Please register your interest if you wish to receive further information. This prototype has been in development for three years. The next model will have an aluminium body, air conditioning and various engine options.
Modern day technology with stunning classic looks.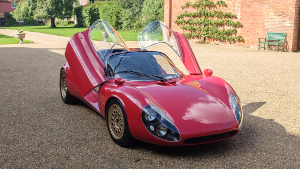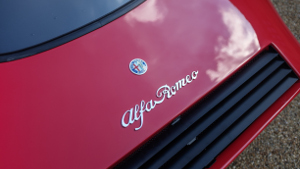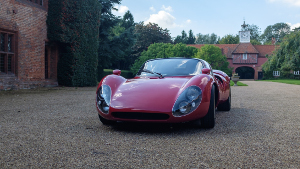 For more information, please contact info@stradaleauto.com.