suchocki.co.uk
Mouse
New
Tuesday 11 May 2021
Hog
Thursday 22 April 2021
Tonight's visitor is noticeably larger than we're used to seeing on the hog cam, and is walking with a distinct waddle. Naturally, we've named her Hermione and we're hoping for hoglets.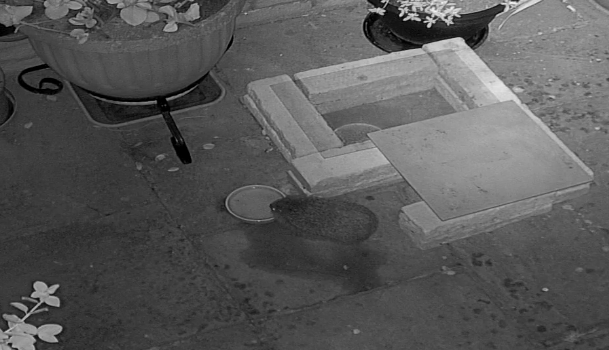 First 17m QSO
Saturday 10 April 2021
Having heard others mention good success on the 17m band in recent months, I have finally had my first 18MHz QSO (CW) with RA6AEW. This is my highest frequency HF contact so far.
All of the hides at RSPB Fowlmere are closed due to the flu du jour, but we still had an excellent view of a barn owl doing circuits around us. The chalk beds of the spring-fed streams here make for a crystal-clear view. On this occasion, the foliage just beneath the surface caused a striking, glossy green portal in contrast to the muted colours above ground at this time of year.